The clear goal of Holger Lietz is to delight his audience with content, stimuli, ideas and with a performance that remains in mind. Please read for yourself what clients, event managers and participants say about Holger Lietz's keynotes.
Break the sound barrier in management.
"Mr. Lietz's presentation at our Success Meeting completely exceeded our expectations. Practical, thrilling and intelligent, he showed how to break the sound barrier in management and face all challenges, whether in the air or on the ground. Thank you very much for this!"

Sven Hennige
Senior Managing Director Central Europe & France
Robert Half
The audience was captivated
"With your authentic and convincing presence on stage, you succeeded in captivating the audience. Thank you for taking us on this very special journey."

Wolfgang Egger
CEO
PATRIZIA Immobilen AG
Management methods for business.
"A rhetorical rapid flight beyond the sonic barrier, gripping and of absolute practical relevance. After the keynote, you feel equipped with fighter pilot methods for your daily business." 

Erich Lagler
Managing Director
Municipal Transport Services Basel, CH
Inspiring, entertaining, exciting!
"Thank you very much for the inspiring, entertaining and exciting keynote. The participants were very thrilled".

Dr. Jochen Müller
Executive Vice President EMEA and Asia Pacific
SimCorp GmbH
Brilliant!
"Your transfer of fighter pilots methods to business is something I've never seen or heard before. Very instructive and applicable. Your keynote was brilliant and I really enjoyed it!"

Dušan Plaček
CEO
Plaček Group, CZ
Benefits for day-to-day leadership work.
"A haunting and inspiring keynote with tangible benefits for day-to-day leadership work."

Urs Breitmeier
CEO
RUAG Group, CH
Smart, inspiring and professional!
"Holger Lietz impressed all participants at our Strategic Forum. Smart, inspiring and professional! Thank you for your wonderful keynote!"

Petra Kuráková
Event Manager
top vision open events, CZ
Fast-paced! Inspiring for new perspectives with high practical relevance.
"Fast-paced. Inspiring. A great keynote with high practical relevance! You took us on an impressive journey that gave us a view through the pilot's visor. Thank you very much for a keynote that encourages to take new perspectives and sensitizes to always keep a cool head when it comes to making the right decision."
Margot Klüberspies
Marketing Manager
Keller & Kalmbach GmbH
Excellent and recommendable!
"Excellent and recommendable! Holger Lietz makes an excellent contribution to overcome folklore, half-knowledge, fads and charlatanism in terms of management. Based on his own career, he shows that management skills are the nuts and bolts of any organization. Only those who again and again apply these skills and strive for improvement, can achieve maximum efficiency in this profession."

Dr. Carsten Lehr
CEO
Federal Republic of Germany - Financial Agency
The audience was enthusiastic.
"I want to thank you for your very emotionalising and enriching keynote! In addition to the factual information, inspiring our clients plays a major role for us. That's what you have achieved in an ideal manner. Besides your rousing speech, you managed to transfer insights from aviation to the audience in their own working context. The participants were absolutely enthusiastic. I was also very impressed from the professional preparation and the flexible responsiveness to our requests!"
Andreas Moser
Managing Director
simple system GmbH & Co. KG
Rarely heard such an excellent keynote: Mission completed!
"An exciting and refreshing keynote. Holger Lietz had the complete attention of the audience from the start and was with his comparison between managers and fighter pilots right on target. I have rarely heard such an excellent keynote: Mission completed!"
Dietmar Schnabel
Regional Director Central Europe
Check Point Software Technologies GmbH, CH
It carried the audience away!
"A keynote that engages the audience and very quickly and clearly shows how your experience as a fighter pilot can be applied to business."

Dr. Thomas Uhlig
President Global Chain Management
Trelleborg Sealing Solutions Germany GmbH
Instructive and exciting!
"Fast decisions in ever-changing and unpredictable situations – whether as a fighter pilot or as a manager for IT security. That is what keynote speaker Holger Lietz gave us an in-depth understanding of in an instructive and exciting keynote. Thank you very much for that experience!"

Sonja Meindl
Country Manager CH & A
Check Point Software Technologies Corp.
A good orientation for managers.
"A fascinating insight into the world and mindset of fighter pilots. As different as the work environment in the cockpit and office seems to be, the methods of fighter pilots are a good orientation for managers to prepare for hectic situations where a cool head is needed."

Josef Hasler
CEO
N-ERGIE Corporation
Methodically unbeatable!
"I enjoyed your keynote very much! It was fascinating how you transferred the feelings of a fighter pilot during takeoff in the heads of the audience at the beginning of your speech. The decision method of fighter pilots is absolutely pragmatic and practicable. My conclusion: Methodically unbeatable, thereby completely authentic and absolutely convincing!" 

Harald Binzenbach
Head of Strategy & Business Development
GAF Car Fleet Services
One of the best keynotes.
"Rhetorically and contextually one of the best keynotes I've ever experienced. A real recommendation!"

Philipp Lutz
Vice President People Development
RUAG Group, CH
Something special!
"A keynote of a fighter pilot who speaks from his own marketing experience must be something special. It definitely is. Holger Lietz – as usual in the military – gives clear instructions what to do and why. Highly recommended!"

Juergen T. Knauf
Managing Director
SCOPAR GmbH
Important for our management & business decision-making ability.
"Get in. Strap in. Full throttle. Liftoff. A racy keynote with important stimuli for the decision-making ability of our management and our business."

Martin Schmitz-Manseck
Head of Human Resources
FRG - Financial Agency
High topical!
"We have been getting only positive feedback, and that is especially due to your highly topical and very well received keynote. Thank you for your contribution as a guest speaker to the success of our convention."

Ellen Didszus
Managing Director
BVM
Phenomenal! Experiences for daily management practices.
"As a sociologist and a former fighter and test pilot of the Czechoslovak Air Force, I am able to judge the keynote by Holger Lietz professionally. His performance as a speaker is phenomenal. He confirms my belief that everything in life is comparable to flying, especially in management. Managers, specifically leaders, should listen to his keynotes and apply what he has learned from his experiences in their daily practices."
Dr. Jaroslav Sýkora
QED Group
IAF I International Astronautical Academy, Col. Ret., CZ
The high flyer!
"Your presentation was one of the 'high flyers' for us!"
Silke Zimmermann
Project Manager Market Research
EnBW Inc.
To the point.
"The keynote by Holger Lietz was extremely interesting, inspiring and to the point. I will keep him on 'my radar' as a keynote speaker."
Gabriele Lehmann
Manager Consumer & Market Research
Johnson Controls
Highly recommended.
"Keynote speaker Holger Lietz ensured a great kick-off for the CMO Summit. His keynote was entertaining, charming, direct, and gave the participants practice-orientated stimuli. To be highly recommended."
Alexander Hentzschel
Director Production German Summits
marcusevans
Unique, enthralling and practice-orientated.
"The experience of Holger Lietz as a fighter pilot and years as a top manager make his keynotes unique, enthralling and practice-orientated."

Ralph Krüger
CEO
AMC Consulting
Top keynote within last 5 years!
"Thank-you for the absolutely inspiring 60 minutes. The keynote at the Marketing Club Hamburg was by far one of the top 3 within the last 5 years."
Dirk Mittmann
Senior Sales Manager
WerbeWeischer
A firework of examples and tips.
"Holger Lietz made his keynote an experience. Without unnecessary extras, he outlines the necessary steps for a paradigm shift in Marketing in our digital world. A firework of examples and tips. Keep it up."

Norman Thom
Managing Director
POS Solutions STI Group
A new Marketing approach!
"I have heard a very interesting keynote on new connected consumers. Very good and completely entertaining, thanks for the new approach!"
Sebastian Schubert
Sales Manager
Hoffmann Group – Hch. Perschmann
Extraordinary physical presence and expertise.
"Holger Lietz, as a professional keynote speaker, was able to engage his audience by his extraordinary physical presence on stage and his widely accepted expertise – and this in an entertaining manner."

Thorsten Schrauf
Head of Program Management
tcc
A pragmatic approach and easy-to-follow!
"I have followed your entertaining, practical and provocative keynote at the manager-lounge with enthusiasm. Above all, your pragmatic approach as well as your easy-to-follow presentation really convinced me."

Oliver Rosenthal
Managing Director
OgilvyOne
Excellent speaker and representative of his field of expertise!
"Holger Lietz impressed us as an excellent speaker and representative of his field of expertise and convinced us with his rhetorically compelling, entertaining and practical presentation."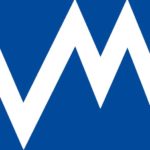 Valuable Marketing insights, highly recommended!
"My compliments, your keynote was a very refreshing start into the Luxury Business Day. A direct and blunt approach of the core problems of luxury companies in relation to the interactive dialogue with customers. The new challenges were not only well-illustrated, but were also followed up with workable solutions. Valuable insights were given. To be highly recommended!"
Axel Kmonitzek
Managing Director
Maßuhrenmanufaktur Fischer & Cie
An excellent keynote speaker and marketing expert.
"I had the pleasure of experiencing Holger Lietz at an event in the manager-lounge in Frankfurt and I can only recommend him. He is profound and takes a firm stand based on various examples from his Marketing experience. An excellent keynote speaker and marketing expert."

Albert Klein
Managing Director
InsightOut
A new Marketing reality!
"Thanks for the great keynote. Some people really need to wake up to ensure that the new marketing realties will not close in on them."

Daniel Klarkowski
Managing Director
abalo Media
Actionable stimuli for Marketing & Sales.
"Thank-you for providing such first-class keynote. It was amusing, entertaining throughout and very motivating for my sales team. Very stimulating and with actionable stimuli for everyday Marketing and Sales work!"

Christopher Funk
Managing Director
Xenagos - The Sales Recruiter
Really convincing examples.
"He immediately caught the attention of the more than 150 participants through his distinctive stage presence. Within 30 minutes he had clearly spelled out that the luxury sector needs to follow the different 'Consumer Journeys' of the increasingly mobile shoppers without losing its exclusivity. He also provided convincing examples on how to play Social Media elegantly as a communication channel."

Petra-Anna Herhoffer
Managing Director
INLUX I Institut of Luxury.
Definitely leads to new insights.
"Holger Lietz's keynote clears up old thinking and definitely leads to new insights. Experiencing Holger Lietz in lecture is enriching."

I see the world now with different eyes!
"Thank-you for the fascinating marketing keynote – I see the world now with different eyes."
Gabriele Discher
Director Sales & Marketing
MARITIM Hotel Magdeburg
The keynote electrified the guests!
"The kick-off keynote by Holger Lietz on the Luxury Business Day electrified the guests because he managed to balance sales-driven directness and distinguish distance as a sales concept for luxury products."

Stanislaus Benecke
Managing Director
Benfina GmbH
An inspiring keynote by a visionary speaker.
"An inspiring keynote by a visionary speaker. Holger Lietz has led us to rethink existing standards and illustrated new perspectives at same time."

Prof. Dr. Oliver Kaul
Head of the Academic Board
University of Applied Sciences Mainz
It was the topic for days.
"His keynote was the topic for days at our company."

Jürgen Lehmann
Managing Director
Alliance Boots Germany
Absolutely practice-orientated!
"I thought that I had already heard everything about decision-making and communication, but I was mistaken. Absolutely practice-orientated."

Mark Möbius
Vice President EMEA
Dell
Critical Marketing insights for companies.
"It was a very impressive event. Those who were not present have missed critical insights for their own marketing thinking to drive Marketing within their companies."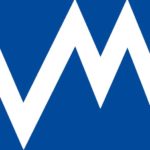 Simply amazing and absolutely relevant in practice.
"Simply amazing and absolutely relevant in practice. You notice immediately that Holger Lietz has decades of experience as a top manager."

Sebastian Schäfer
Member of the Board of Directors
LTS Lohmann Therapy-Systems
Great potential for inspiration!
"Great presentation, great inspiration for potential new ways!"

A keynote with wow-factor!
"We wanted a speaker with real management background. This is what Holger Lietz got, and he incorporates it with a real 'wow factor' in his keynote." 
Michael Eckstein
Managing Director
3m5. Media GmbH
Great keynote, beautiful inspiration!.
"Great keynote, beautiful inspiration! I very much hope that I get the opportunity again!"

Doreen Wolf
Project Manager
T-Systems Multimedia Solutions
A lot of impetus for our daily work.
"Thank you for your keynote! It took us on a supersonic flight and gave us a lot of impetus for our daily work."

Thomas Geilhardt
Head of HR
N-ERGIE Corporation
It grabbed the audience!
"A great keynote, which grabbed the audience both in terms of content and emotion. Holger Lietz is a real booking recommendation!"

Sven Boysen
Editor & Managing Director
Regenta GmbH